Wednesday 25  April 2018 • 6:30 PM
Join us for an evening of fun, food and entertainment!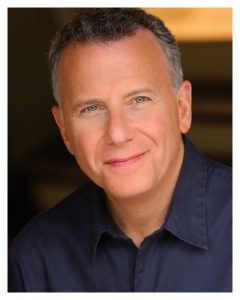 The Comedy & Magic Club
1018 Hermosa Avenue
Hermosa Beach, CA 90254
Schedule:
6:20 PM Parking lot opens ($5 cash only)
6:30 PM Doors open (seating is first-come, first-served) All guests must be seated by 7:30 PM
6:30 PM – 8:00 PM Dinner will be available
8:00 PM – 9:30 PM THE SHOW
9:45 PM Guest departure
See below for the important stuff…
Headline entertainment is Paul Reiser, who is a seasoned actor, writer, and stand-up comedian…and continues to add to his list of accomplishments. In addition to co-creating and starring in the critically acclaimed NBC series, Mad About You, which garnered him Emmy, Golden Globe, American Comedy Award and Screen Actors Guild nominations for Best Actor in a Comedy Series, his successes also include his book Couplehood, which sold over two million copies and reached the number one spot on The New York Times bestseller list and Babyhood, his follow-up book which features his trademark humorous take on the adventures of being a first-time father, which also made The New York Times bestseller list.
Reiser wrapped the Steven Soderbergh-directed HBO film BEHIND THE CANDELABRA starring opposite Matt Damon, Michael Douglas and Dan Aykroyd.
In 2003 Paul made his theatrical debut in Woody Allen's Writer's Block. The evening of one-act comedies marked Mr. Allen's first time out as a director for the stage.
Born and raised in New York City, Reiser went to college at the State University of New York at Binghamton where he majored in Music – Piano and Composition. (He co-wrote The Final Frontier – the theme song from Mad About You with Grammy-winning producer Don Was).
Remembered for notable performances in films such as Diner, Bye, Bye Love, The Marrying Man, Aliens, One Night at McCool's and Beverly Hills Cop ("I" and "II"), Reiser more recently starred in two original movies for Showtime – Strange Relations, opposite Julie Walters, and Chazz Palminteri's Men vs. Women, opposite Joe Mantegna and Christine Lahti.
In the fall of 2005, his film project, The Thing About My Folks – also his first original screenplay – was released in theaters. Starring along with Reiser is Peter Falk, Olympia Dukakis and Elizabeth Perkins.
Paul created, executive-produced and starred in, The Paul Reiser Show which aired on NBC in the Spring of 2011. His third book, Familyhood, hit the shelves on May 10, 2011.
Mr. Reiser and his family live in Los Angeles.
Dinner and refreshments available, two item minimum per person.
Guest Requirements: Each person MUST call The Comedy and Magic Club and make reservation for the event by calling in their ticket numbers to 310-372-1193 no later than 24 April 2018, or the unconfirmed tickets will be released back to the club.
Must be 18 years of age or older
Tickets on sale through 14 April 2018
Tickets $15
For tickets, contact Pam Cameron: 310-310-5522 or pamcameron2@yahoo.com
Remember that this is a casual event!
Ladies, Family  & Friends are invited!